Sustainability and Social responsibility
Our company is an integral part of society. That is why we accept responsibility and act in an ecological and socially sound manner.
The Host Europe Pro-climate Hosting Program
Consistent, environmentally friendly hosting makes Host Europe a pioneer in terms of Green IT. We make a huge effort to reduce the CO2 content of the atmosphere by minimizing our energy consumption and work at the the highest level of energy efficiency.
Long-term Entrepreneurial Actions
Sustainability has been an integral part of our company philosophy from the very beginning and, since 2009; it has been an official part of Host Europe\\'s internal corporate guidelines. Particularly for us as an energy-intensive company, it is particularly important that the future of the next generations will not be adversely affected by our actions today. This of course includes the systematic effort to keep our CO2 emissions as low as possible.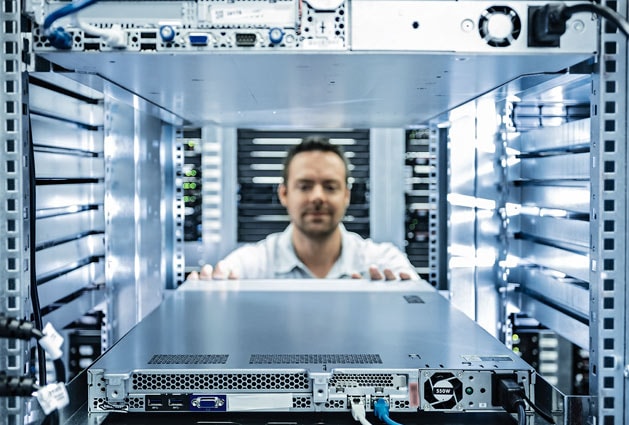 Only those who empower their employees can look to long-term success.
We consider our employees as people and not as human resources. Together, we have made the success of this company possible. It is therefore only fair that our relationship is always based on an equal footing. We wish to encourage long-term loyalty to the company from our employees and want to allow them to continuously develop their professional competences. We are also committed to the reconciliation of work and family life – e.g. by offering flexitime.