.de €0.99 mo / .eu €1.79 mo / .com €1.79 mo*
Hosting, Server, Domains from Host Europe • 24/7-Support
cPanel WebHosting for your customer projects
Best for agencies: Easy and user-friendly website hosting. Save time and money – from only €3.49 per month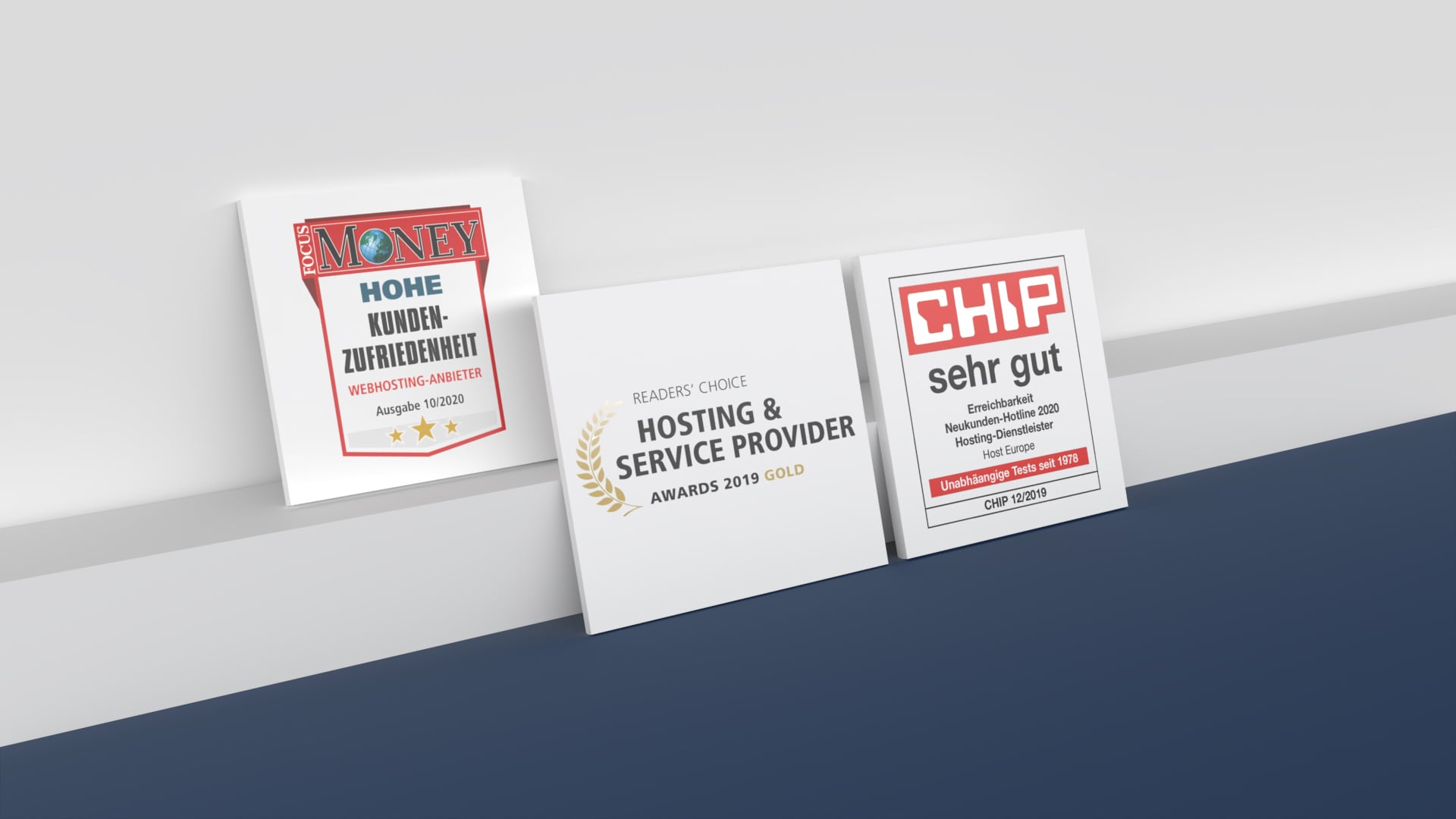 Get set for 2020 with multi award-winning customer support and class-leading performance you can rely on
High customer satisfaction is attested to Host Europe in a survey by DEUTSCHLAND TEST / FOCUS MONEY. CHIP testers rate our customer hotline for 2020 as "very good". And at the Hosting & Service Provider Awards our vServers were rewarded with Gold in 2019 and in 2018. So you can trust us to deliver exceptional hosting services in 2020.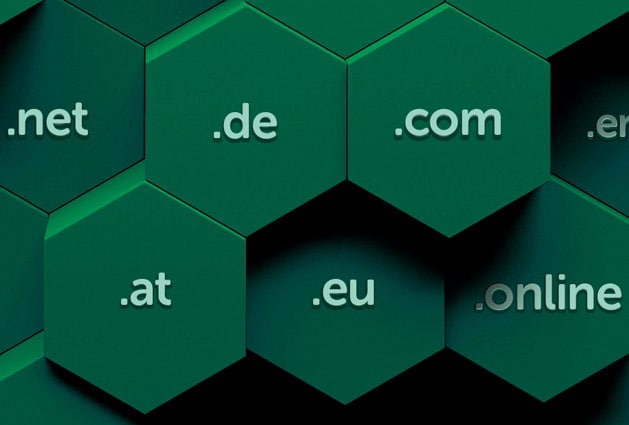 Let your domain name speak
We offer you many domain extensions at very low prices. Make your web address meaningful and memorable – our offer ranges from TLDs like .de, .eu and .com to topic-specific TLDs like .work, .club, .design and many more.
Host Europe - reasons to choose us
If you want leading technology, the highest reliability and around the clock support, you've come to the right place.
Proven reliability
Our SLA guarantees 99.95% monthly average availability. We provide our services in data centres that were awarded the maximum of five stars during DSCA.
Brand quality
We only use hardware from brand manufacturers such as Dell, Intel and Hewlett Packard Enterprise. We also utilise software and tools from successful providers such as Microsoft, with whom we share close partnerships. Our products and services have received multiple awards.
Specialised support
If you need us, we are here. Host Europe has an experienced team of experts that are available 365 days a year around the clock - on the phone and via email. You can also find valuable tips and hints on our blog and regular newsletters.
Sustainable action
Environmental responsibility is an important part of our identity. Our data centres in Cologne and Strasbourg are operated for maximum energy efficiency with renewable electricity. The datadock in Strasbourg is Europe's greenest data centre.
From server to service: Host Europe has been awarded many times
We are happy about the latest awards from FOCUS MONEY for high customer satisfaction and from the test portal CHIP for very good accessibility. In addition, Host Europe has received gold at the Hosting & Service Provider Summits three times in the last three years: in 2019 and 2018 in the VPS/ vServer category and in 2017 in the web hosting category. Host Europe has also been awarded several times as a web hosting provider with 100% availability.
* .de: Price incl. MwSt. € 0,99 monthly / .eu: Price incl. MwSt. € 1,79 monthly / .com: Price incl. MwSt. € 1,79 monthly. Domains are billed annually.